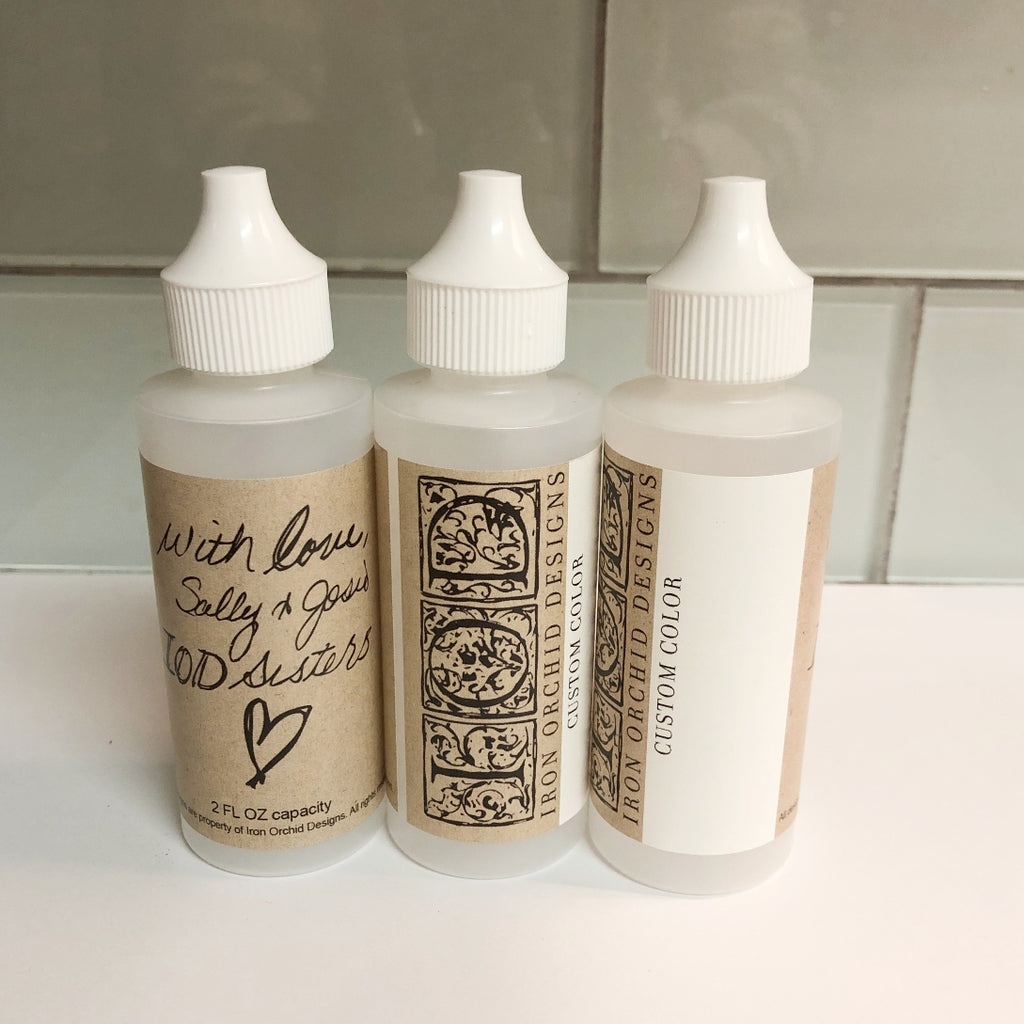 Decor Ink 2 oz Empty Plastic Bottles Set of 3 by Iron Orchid Designs
---
Empty 2oz plastic ink bottle set of 3.
If you enjoy mixing your own custom ink colors, you will love these IOD Refillable Plastic Bottles! 
There is space on the label to add your custom color names and mixing formula.
Decor ink for use with IOD stamps. 

 

Use on walls, furniture, and fabrics with IOD Decor Stamps to create distinctive pieces for your home: furniture, fabric, furniture, walls, and more! Pigment rich, archival, acid free, and fade resistant. Fabric: Recommended for natural fibers. Test for colorfastness. Dry for 24 hours and heat set with iron before washing. Walls: Recommended for flat or matte finished walls. Furniture: Perfect for flat and matte painted surfaces. After projects are thoroughly dried, protect your creations with the surface appropriate sealer of choice. Waterproof and permanent on recommended surfaces, when dry. Dry time depends on surface and conditions. 

Stamp Pad also available (order separately). 

Made in USA. Ink available (separate listing) in black, china blue, stone grey, mixing white, new grass (green), oceans deep (blue), tomotto (red) and tumeric (golden yellow); 2 fl-oz bottle.

Ships from Texas within one business day of purchase!  
---
Share this Product
---
More from this collection